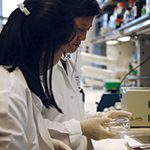 Breast Cancer Care Continues to Advance
Denise Johnson Miller M.D., a Hackensack Meridian Health doctor, reports on the substantial progress she's seen in her field the last 30 years as a breast surgeon. Although breast cancer is a difficult journey for patients, Dr. Miller is optimistic about the future.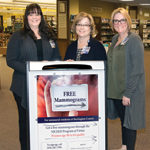 How One Komen Grantee is Making a Difference
Virtua, a current Susan G. Komen Central & South Jersey Grantee, plays a vital role in helping to ensure access to breast cancer services for all individuals, not only the ones who can afford it.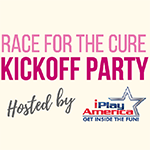 Race for the Cure Kickoff Party
Join us for a night of fun, excitement, and celebration on September 28 as we get ready to Race for the Cure! Grab your team, friends, and family and spend the night enjoying rides, games, food and more.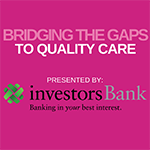 Save the Date for the 2017 Breast Cancer Conference on November 17
Join us for this year's breast cancer conference, "Bridging the Gaps to Quality Care," at Rutgers University - Camden on November 17. All New Jersey breast cancer stakeholders are invited to attend, including physicians, nurses, health educators, and more. Event registration opens August 16, 2017!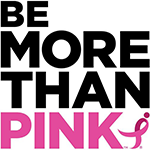 Komen Central and South Jersey Announces Jason T. Haugh and Elizabeth James to Board of Directors
"We are thrilled to have Jason and Elizabeth as part of the Komen CSNJ board of directors. Their impressive professional experience, leadership, and commitment to community will drive our organization forward and help fulfill our vision of a world without breast cancer." -Suzanne Corson, Executive Director of Komen CSNJ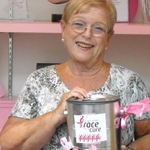 "Shaking the Can:" One Woman's Komen Journey
Over the years, survivor Ann Kolber has raised over $50,000 for Susan G. Komen Central & South Jersey by "shaking" her tin donation can in front of local stores in Monroe Township, New Jersey. Kolber started fundraising for breast cancer before she was diagnosed herself in 2012.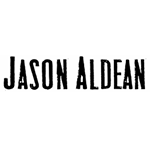 Jason Aldean VIP Experience and Meet & Greet Contest
Country music star and Komen supporter Jason Aldean is offering breast cancer survivors the opportunity to win two VIP tickets, as well as a private backstage tour and meet and greet with Jason on August 25 at the BB&T Pavilion in Camden, NJ and September 9 at the PNC Bank Arts Center in Holmdel, NJ!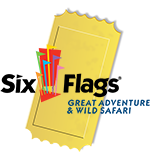 For every Six Flags Great Adventure ticket sold, Susan G. Komen Central & South Jersey will receive $2, up to $3,000.
Use promo code PINK for a $37.99 Six Flags Great Adventure ticket, and $28.99 for a Hurricane Harbor ticket, all while helping to support Komen.
Enter the PINK promo code in the upper right-hand corner of the screen after clicking the link below.

If you or a loved one needs information about breast health or breast cancer, call our breast care helpline to speak with a specially trained oncology social worker or specialist at 1-877 GO KOMEN (1-877-465-6636) or email at helpline@komen.org.

Click here to view this message as HTML in your browser.
Click here to forward this message.