Cancer does not define me!
Thursday, February 9, 2012
By: Eunice Douglas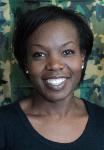 I was diagnosed with stage 3 breast cancer at age 40. I am healthy, a runner and a nurse for 15 years and always kept up with my check-ups. With no family history of breast cancer, I thought I was safe.