Fundraising Pink Honor Roll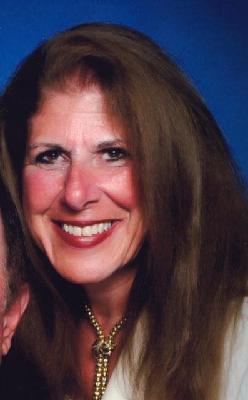 When I was 20 (long before the discovery of the BRCA1 and BRCA2 genes), my dad was diagnosed with prostate cancer, succumbing to it five years later. He was followed in death by two of his sisters, of breast and ovarian cancers, and a brother, of colon cancer. Cancer appeared in my generation when three older cousins were diagnosed with breast, prostate and liver cancers. So, when I was in my late 30s, I knew it was time to start having regular mammograms. And it was no surprise to me when I received my breast cancer diagnosis within just a few short years.
After a lumpectomy, radiation therapy and chemotherapy (including 5-Fluorouracil that my father had received on an experimental basis in the later stages of his cancer), I was given a clean bill of health with strict instructions to monitor myself. I learned firsthand that breast cancer is NOT a death sentence if diagnosed early. I became very active in the Philadelphia Affiliate of Susan G. Komen for the Cure, chairing their Race for the Cure for two years. During this time I shared my story with anyone who would listen, and encouraged everyone I knew to insist that that their mothers, sisters, daughters and girlfriends perform regular breast self-examinations and have regular mammograms. Hopefully, I inspired some of them, but still I witnessed too many lose the battle.
Because I am Jewish of Eastern European descent with a very strong paternal familial cancer history, my gynecologist recommended I have BRCA gene testing. Once again, it was no big surprise to me when I tested positive for the BRCA2 gene mutation. I underwent a series of additional screenings and eventually had a hysterectomy.
After my beautiful home in the mountains of Utah, Israel is my favorite place in the whole world and I escort tour groups there twice a year. When Komen partnered with Hadassah to host the first Israel Race for the Cure in 2010 in Jerusalem, I could not attend, but I did participate virtually. Last December, Komen announced that the 2nd Annual Israel RFTC would be held in Jerusalem on May 3, 2012 the day after I would arrive there with a tour group! I KNEW WHERE I WOULD BE ON MAY 3, 2012!
I registered for the Race and personalized my fundraising website to let family, friends and acquaintances know I was doing what mattered most -- and in the place that mattered most. And they all jumped in to support me! I set my original fundraising goal at $500, but had to keep bumping it up as I continued to exceed my goal. No one is more shocked than I at the outpouring of love and generosity I have experienced in my fundraising efforts. I guess my supporters are responding to my openness and honesty about my health history, and to my sincere concern that this breast cancer epidemic be conquered!
J. Laura Green…Celebrating 20 years as a Survivor on May 7, 2012!
Congratulations to the following individuals from the 2010 Race. These 33 individuals raised a combined total of $80,708!
Bert Fried, Elizabeth Morley, Esther Zeidman, Elaine Zeitlin, Aaron Kaplowitz, Bryna Zucker-Loewenstein, Hadassah Lieberman, Jonathan Blum, Monica Goldstein, Maria Neary, Debbie Pine, Linda Sklar, Stephanie Moak Siegel, Rhonda Miraldi, Linda Smith, Linda Blondy-Glass
Arza Funk, Rachel Lipschutz, Michal Kaye, Randi Greenwald, Cecilia Sibony, Mara Seidel, Mona Henoch, Rachael Lifschutz, Abby Kra Friedman, Larry Robins, Aliza Teplitsky, Sandy Wasserman, Wendy Samuelson, Ted (Akiva Noach) Andrews, Lesley Lipsitz, Doris Ann Price
Avigayil Heimowitz


Where the Money Goes: One hundred percent of the funds raised through the Komen Israel Race will go towards programs that address breast cancer and women's health needs in Israel. Help us make a difference in the lives of many by raising funds to fight breast cancer today.