Beldon Roofing Company is joining in the fight against breast cancer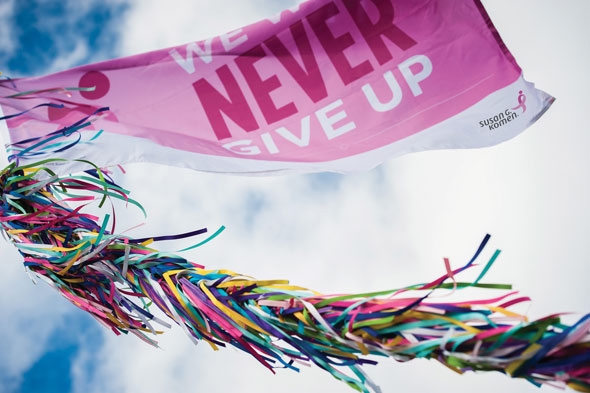 This year, I had a friend pass away from breast cancer. She was so young, vibrant, fun, full of energy, caring, hopeful... and I know all that from actually only having spent 3 days with her. We met in Jamaica 2 years ago, and had kept in contact since. She was celebrating her remission from breast cancer on that trip. Fast forward to this year, and the cancer had re-occurred, and then moved to her brain. Before I left on my honeymoon, I gave her some book recommendations, and told her that at the end of January, we should meet in Vegas and celebrate her, and her life. It was a plan, one I was looking forward to. While I was out of the country, she passed away. She was so, so, young. It breaks my heart.
The fact that this silent killer can come, and steal our friends, family, coworkers... it has to stop. We have to make it stop.
Beldon Roofing Company is taking on the fight against breast cancer and I'm joining in with them. As the world's largest and most impactful breast cancer organization, Susan G. Komen supports more breast cancer research than any other nonprofit outside the U.S. government, while providing real-time help to those facing the disease.
We want to join Susan G. Komen in their efforts to end breast cancer forever and we are asking for your help to make that vision a reality. Your gift will help Susan G. Komen provide education, screening and treatment programs for women and men in our community, and support cutting-edge research so that one day we can live in a world without breast cancer.
Please help me by making a donation online with your credit card by clicking the button above my fundraising thermometer.
Thank you for generosity and joining us in the fight!
View More