Ladder Now is back to support Susan G. Komen!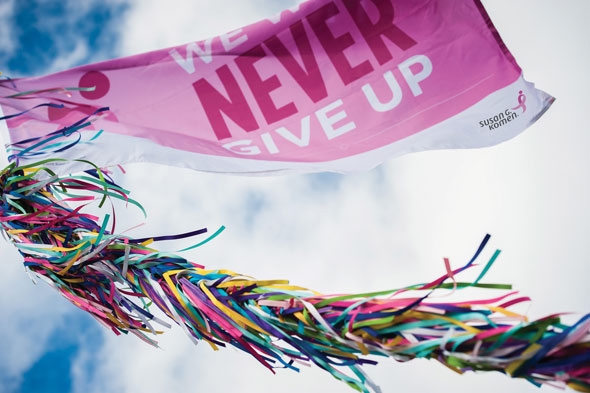 In support of Breast Cancer Awareness Month, Ladder Now is raising money for Susan G. Komen. Every Friday of October, Ladder Now is donating $1 of every claim to help research and fight breast cancer. Our team will also wear Ladder Now's #TeamGreenGoesPINK t-shirts every Friday to spread awareness for the cause.
We are proud to support this employee-sparked initiative. You can join in the effort to reach our goal of $5,000 with a donation of your own. We have created Corporate Fundraiser so that we can raise funds to stop this disease that affects 1 in 8 women during their lifetime. As the world's largest and most impactful breast cancer organization, Susan G. Komen supports more breast cancer research than any other nonprofit outside the U.S. government, while providing real-time help to those facing the disease.
We want to join Susan G. Komen in their efforts to end breast cancer forever and we are asking for your help to make that vision a reality. Your gift will help Susan G. Komen provide education, screening and treatment programs for women and men in our community, and support cutting-edge research so that one day we can live in a world without breast cancer.
Please help by making a donation online with your credit card by clicking the button above my fundraising thermometer.
Thank you for generosity and joining us in the fight!
View More