Celebrate by Giving Back!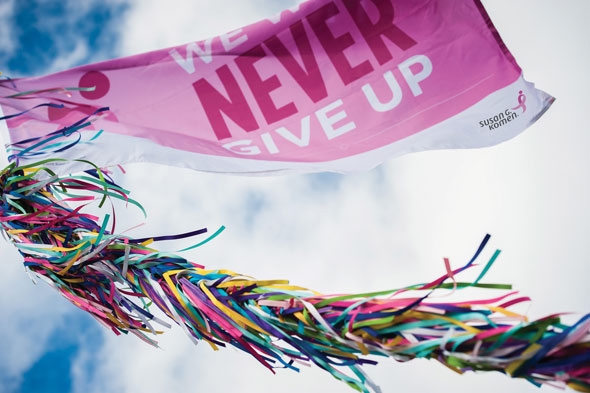 Hi!
Thank you for supporting and caring for me, as a friend or family member. I'm excited to celebrate my 40th birthday and 2 years of KJ Consulting Group by giving back.

Approximately 1 in 8 women will be diagnosed with breast cancer in their lifetimes, and we all have loved ones who are fighting this disease. As I learn more about treatments, I am amazed by the specificity with which medications fight different types of cancer. Those advancements have come through time and money spent on research, which is why I am supporting the Susan G. Komen Foundation and am asking you to consider donating along with me.

Our gifts will help Susan G. Komen Foundation provide education, screening and treatment programs for women and men in our community and support cutting-edge research so that one day we can live in a world without breast cancer. As the world's largest breast cancer organization, the organization supports more breast cancer research than any other nonprofit outside the U.S. government, while providing real-time help to those facing the disease.

You can make a donation online with your credit card by clicking the button above my fundraising thermometer.
Thank you! Katie
View More