I-95 's Dorian Daniels from Town Square Media, home of I-95, Z107.3, Q106.5 and 92.9 The Ticket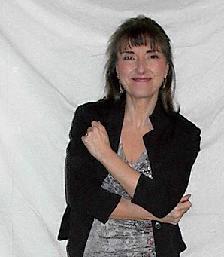 Team Fundraising Goal: $5,000.00
Total Number of Gifts: 27
Total Value of Gifts: $919.00
Please bookmark this page.
Recent Voters (Donors)
Event Night Donations
Cheryl Huskins
Gloria Kulberg
Robin Long
Ticket Sales
Gary and Patty (Willette) Martin
Vicki Clewley
Brenda Booker
Lisa Spaulding
Anonymous

Full Donor List
How This Works
Each dancer has been challenged to raise the most $1 votes to be declared the winner.

You can vote for me one of two ways:

1) By donating to the event at $1 per vote
You can donate (vote) right on this page and it will be counted toward my fundraising!

2) By purchasing tickets to the event and designating me as the dancer of choice! The link to purchase tickets is near the bottom of this page where you see the Dancing Like the Stars logo.

Thank you (in advance) for your support!


My Story
Originally from Brewer and a graduate of Brewer High. Currently living in Bangor.

I love the outdoors and most often walk every day to keep fit. I also like boating, swimming, movies and work.

I keep company at home with a 5 year old box trained agouti bunny named Bella. She has full run of the house and is a big fan of Cherrios and fortune cookies.

At work I have had many careers in my life but radio is by far my favorite. I was on 92.9 WEZQ for 13 years until it turned to sports and now I reside on the air on I 95 Bangor's Home for Classic Hits. You can hear me weekdays from 2 7 and Saturdays 3-7.

I have enjoyed working as emcee for the Bangor Komen Race for the Cure for many years. It took a very special meaning for me when my Aunt passed away from breast cancer in 2003. Cancer of all kinds has touched so many people in my life to date. Still, I am always encouraged each year as our survivor group grows and grows.

Dedicated to God, my family and my family of listeners, I am hoping to do them proud in Dancing Like The Stars for Susan G. Komen Foundation here in Bangor on show day. I'll try to remember to leave my other left foot at home.

Thanks for checking out my page and don't forget to vote!
---
If you think this page contains objectionable content, please inform the system administrator.