Help Stevenson High School reach their fundraising goal during Pink Out Week!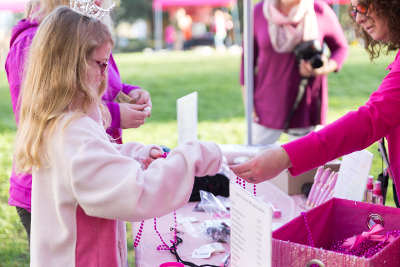 Stevenson High School's Athletic Department is raising money for those battling Breast Cancer. Support our cause by donating now or during any sporting event throughout our Pink Out Week below! All funds directly benefit Susan G. Komen.
To donate, click on the Pink "Donate Now" button on the top right corner of this page.
Pink Out Week Game Schedule
10/14 - Girls Tennis Sectionals and VHAC
10/14 - Girls and Boys Cross Country North Suburban Conference Championship at CLC
10/17 - Boys Soccer vs. Wheeling (IHSA Regionals) at Stevenson
10/18 - Girls Volleyball vs. Warren at Stevenson
10/18 - Allied Bowling vs. Round Lake at Brunzwick Zone, Vernon Hills
10/18 - Girls Field Hockey Sectionals at TBD
10/19 - Girls Swimming & Diving vs. Warren at Stevenson
10/20 - Football vs. Warren at Stevenson
And don't forget to share our campaign on your Facebook and Twitter pages, to help recruit our entire school to join our mission! Make a difference and donate today!
View More