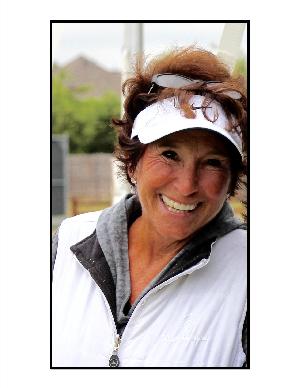 Raise Your Racquet for Rae Jean
On December 3, 2016 tennis lost a valuable player and friend, Rae Jean Reagan.
With Susan G. Komen, we can honor Rae Jean's memory and legacy through monetary donations to help in the fight against Breast Cancer. Help make an impact and help Susan G. Komen save lives and end breast cancer forever. This disease affects 1 in 8 women during their lifetime. As the world's largest and most impactful breast cancer organization, Susan G. Komen funds more breast cancer research than any other nonprofit, while providing real-time help to those facing the disease.
Come and play in this charitable tennis tournament and fundraiser raffle to honor our dear friend.
Raise Your Racquet for Rae Jean
Tournament Date: November 10, 2018 starting at 9am
Location: Walnut Creek Country Club, 1151 Country Club Drive, Mansfield, TX 76063
Tournament info: All Doubles - men's, women's or mixed tournament. Round robin flights. Player picks one event.
USTA membership not required. $30 Entry per player includes; lunch, snacks and 1 raffle ticket. The tournament will conclude with raffle drawing, awards, hors d'oeuvres and cash bar.
Tournament Registration online at: https://form.jotform.com/82635215768161
Raffle Ticket purchase at match site or online at: https://form.jotform.com/82716533268159
For more tournament information, contact Angela at asexton@matatx.com
You can make a donation online with your credit card by clicking the button above the fundraising thermometer.
View More

Raise Your Racquet for Rae Jean
Team Honor Roll
Mansfield Area Tennis Association
$1,100
Top Donors
Mansfield Area Tennis Association
Angela Sexton